Search Underway - Join the North House Team!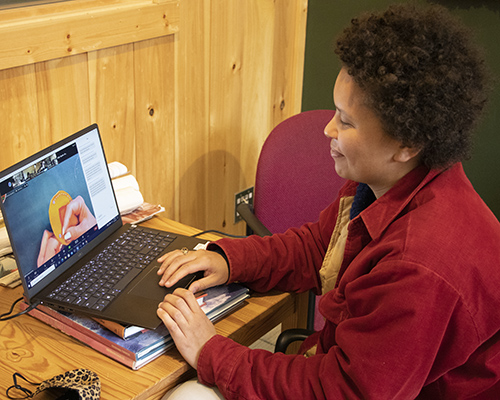 After welcoming several key new additions to our staff team in 2021, we are now actively working to fill two positions key to our work:
North House is fueled by the focused efforts and inspired work of our team. We are now actively working to fill a position key to our operations and campus:
Communications & Marketing Manager
* Application deadline: Oct 24, 2022 at Noon.
Serve in a key role projecting North House's mission, vision, and opportunities. Plan and create all print media resources—Course Catalogs, Shavings Newsletters, Annual Reports, and more. Forge connections with students, donors, and partners via social media and other tools. Pursue special projects and opportunities. Ideal qualifications include demonstrated capacity to champion varied projects; management of numerous details; flexibility and creativity; print and digital design; confidence using digital tools and systems; excellent oral and written communication skills; and a commitment to teamwork. Full time with benefits. Because of the range of duties that are part of this role as well as North House staff structure, this position is based in Grand Marais, MN.
If you are interested in the position, please click here to request a full resource/application packet for the opening (link to information request form).
After you receive the packet, if you have questions about our search process please contact Liv Sulerud, Administrative Director at 218-387-9762 or info@northhouse.org.
Meet the Team
Equal Opportunity
North House Folk School is an equal opportunity employer and does not unlawfully discriminate against employees or applicants for employment on the basis of an individual's race, color, religion, creed, sex, national origin, age, disability, marital status, veteran status, familial status, ancestry, sexual orientation, gender identity, gender stereotypes, genetic information, status with regard to public assistance or any other status protected by applicable law. North House Folk School welcomes and encourages applications by individuals from underrepresented groups in the fields of traditional craft and folk education.