Meet our New ADP Resident Artisans
Say hello to our new ADP Resident Artisans! Earlier this month, we welcomed our newest cohort of Resident Artisans into the Artisan Development Program who will spend the next year living and crafting in Grand Marais
Posted on September 18, 2023
Each year, North House welcomes a cohort of emerging artisans to participate in the Artisan Development Program (ADP). This year's cohort brings a wide range of skills and talents including woodworking, rosemaling, weaving, sewing, and natural dye work.

Since its inception in 2017, the Artisan Development Program has evolved in order to increase the number of participants and make it more possible for people from a diverse array of situations to participate. For the first time this year, we welcomed four artisans into the program who will have one year of residency in Grand Marais followed by one year of independent study.

Over the course of the next year, the four new Resident Artisans will share behind-the-scenes looks and their craft and creation process right here on the North House blog. Stay tuned to our blog and eNews to follow along on their journey!
Tara Austin: In 2014 Tara took her first rosemaling class at North House. Since then, she completed a yearlong Rosemaling Apprenticeship with a Vesterheim Gold Medalist focusing on Telemark and Gudbrandsdal styles. In 2020 she received a Scandinavian Folk Arts and Cultural Traditions Grant from the American Scandinavian Foundation. Tara received her MFA from the University of Wisconsin-Madison and loves plants, painting, and her home on the North Shore of Lake Superior.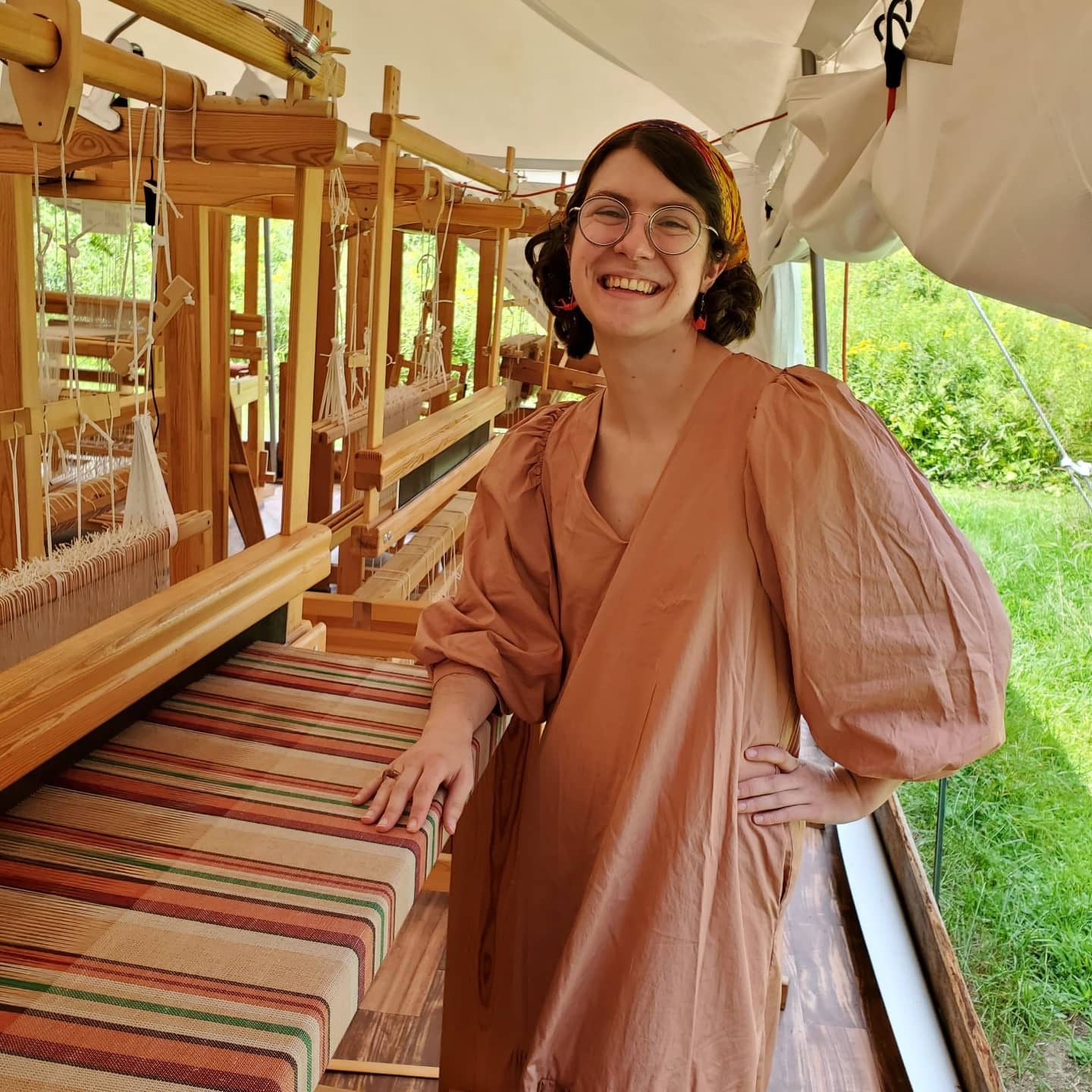 Caroline Feyling: Caroline Feyling is a textile artist based in Oregon. She graduated with her BFA in Fiber and Material Studies from School of the Art Institute of Chicago in 2020. Following her graduation she completed eight weeks of intensive study at Vävstuga Weaving School in Shelburne Falls, MA. There, Caroline began her practice of creating functional Scandinavian style weavings that serve to bridge the gap between the contemporary and tradition, as well as the distance between heritage and daily life.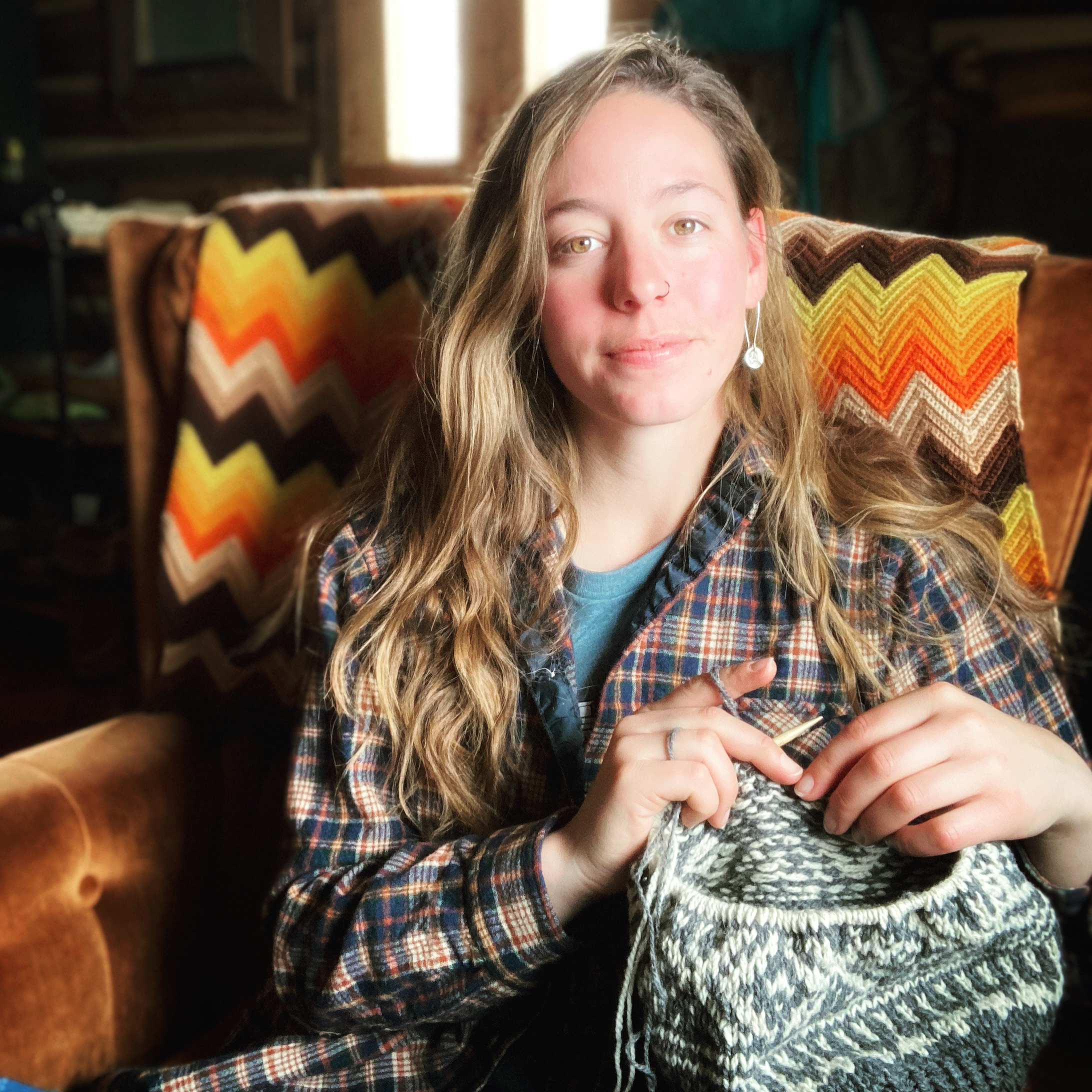 Liz O'Brien: Liz's interest and enthusiasm for fiber arts runs the gamut. Primarily self-taught, she has over ten years' combined experience in knitting, hand-stitching, decorative embroidery and natural dye work. She was first introduced to natural dyes while working as a naturalist and farm educator some years back. The magic of coaxing living color from plants was irresistible and natural dye work quickly became a cornerstone of her creativity. With an emphasis on using garden-grown or locally foraged dye materials, Liz's work reflects an intentional practice in slowing down and cultivating an ever-growing connection between self and sense of place.



Mary Tripoli: Mary (she/her) grew up in a small town in southwestern Pennsylvania, but has been enjoying life in the Pacific Northwest for the last 20 years. After finishing a corporate career, she discovered green wood carving in 2014 and has not gone more than a few days without carving or turning something—a spoon, a spatula or bowl! She is part of a thriving carving community based at Pratt Fine Arts in Seattle, WA. A 2021 North House Intern alum, Mary is thrilled to continue her craft practice in Grand Marais. She's looking forward to getting to know her ADP cohort and experiencing her first proper north woods winter. Mary plans to continue greenwood carving, learn new pole lathe turning techniques and forms, and take a deeper dive into chairmaking.