Winter Camping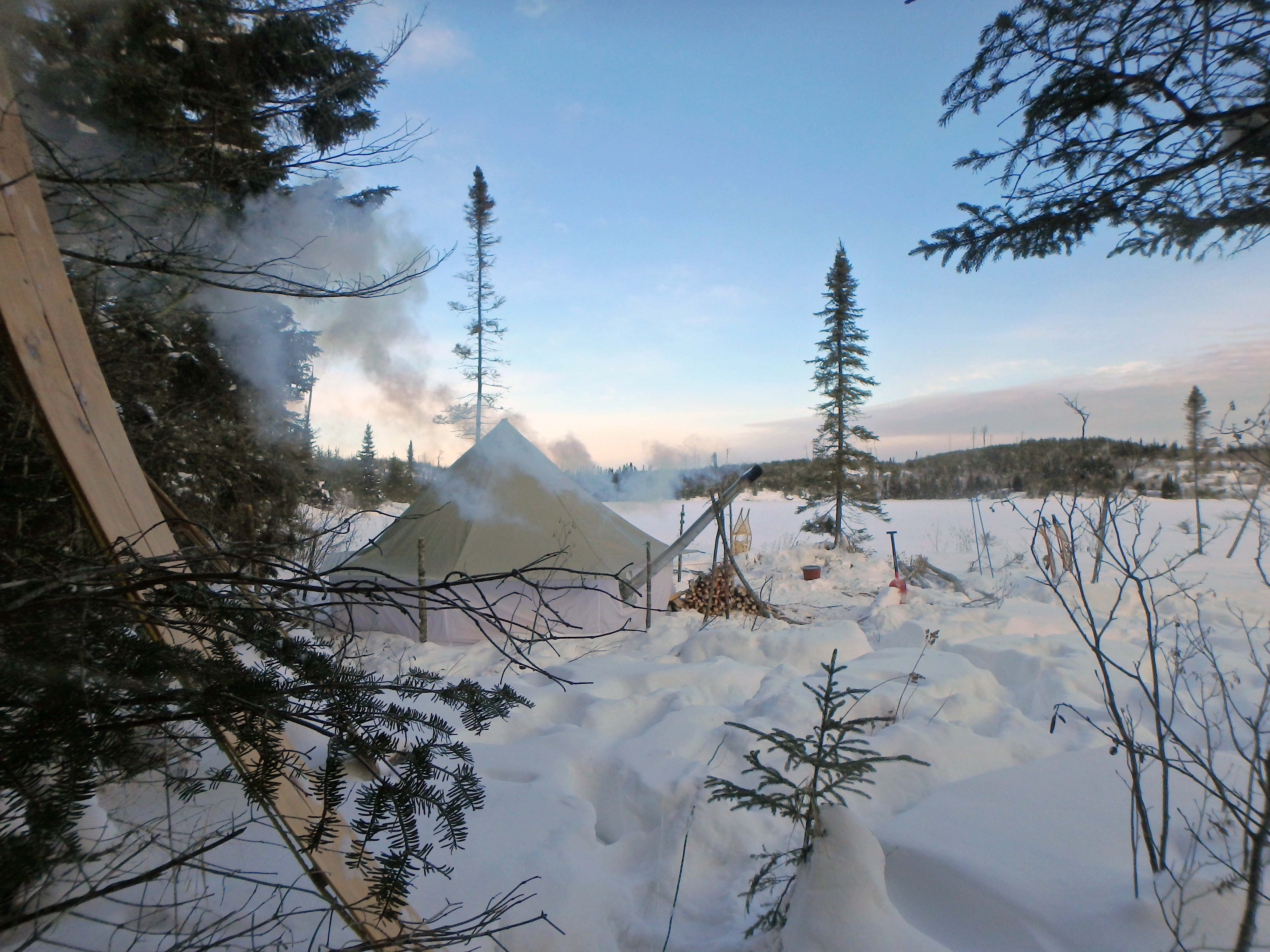 Posted on February 21, 2019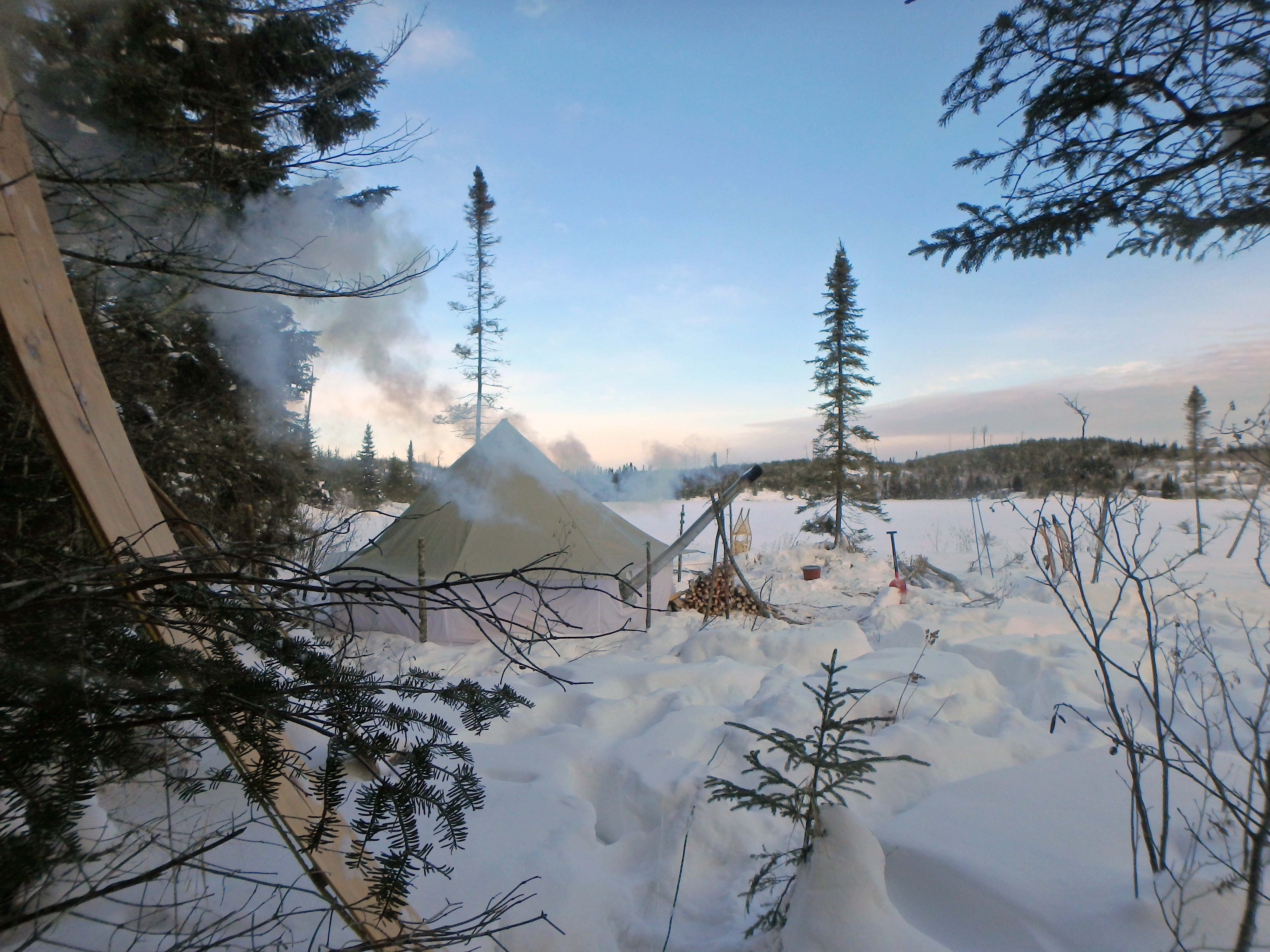 As I'm writing, I'm sitting in my small cabin next to a crackling wood stove with a mug of steaming tea and almost all that can be seen from my windows right now is heaps of snow that have been shoveled from my drive or fallen from my roof. I enjoy these quiet mornings, where looking around my home I see countless useful items that I have made or that have been made by friends – of course the expected broom hanging on the wall, the stack of wooden bowls and plates, the jars filled with wooden eating spoons and cooking utensils. But so much more as well – hand forged ladles and knives, cutting boards, ceramic mugs, bowls and bakeware, quilts, hats and mittens, mukluks, the list could go on and on. It is important to me to have traditional craft and handmade items as such a ubiquitous part of my everyday life. For me these items are not simply curiosities, quaint reminders of the past set around as conversation pieces. No, for me these are the things that I rely on to keep my everyday life moving smoothly, the things that are crafted locally and sustainably, the things that will outlast and outperform anything that is available at most stores, and the things that for the most part, once their useful lives have come to a close, can be tossed out my door to resume their position in the cycle of life.

Time in the studio has been ample on these chilly and windy winter days, and though I am grateful for the time to create, it is also so important to get away from that space and to renew inspiration. So in early January, I set out on a six-day winter camping trip into the Boundary Waters with two fellow North House instructors, two boatbuilders and very experienced backcountry travelers, and two naturalists. Among our gear was a large proportion of hand-made items that we would literally be depending upon to keep us alive and well. As with the things around my home, these are items that I or my friends have crafted with the intention to use, and experiences such as this put them to the test.

As we were packing up our handmade toboggans, I made a mental list of all of the handmade items that were heading out into the wilderness with us. This list included a 12 foot diameter snow walker tent, numerous pairs of snowshoes, toboggan bags and other totes and duffels, knit hats and mittens, beaver fur hats and mittens, a wanigan holding our cookware and food, much of which was hand-harvested such as venison sausage, wild rice, blueberries, maple sugar and jerkey, wooden bowls and spoons, whisk brooms for brushing snow off of people and out of tents, mukluks and choppers sewn from brain- tanned hides, felted boot liners, beeswax candles, ice spuds, knives, knife sheaths, and I'm sure so much more that escaped my attention.

Once at camp, half of the group snowshoed away each morning to drop lines through holes in the ice, while the rest of us cut and chopped fire wood, watched and listened for the few bird species out and about, followed martin and snowshoe hare tracks, and hiked around, learning the surrounding lakes, forests and ridges. While out exploring one day, I started thinking about what I was wearing to keep me warm and was able to count up seven different species that were contributing to my survival! Beaver (in the form of a hat); sheep, dog and alpaca (in the form of knit mittens and neck gaiter and much more wool in pants, shirts and sweaters); silkworm (in the form of glove liners); moose (in my mukluks); and whatever ungulate (maybe a cow?) contributed to the rawhide lacing of my snowshoes.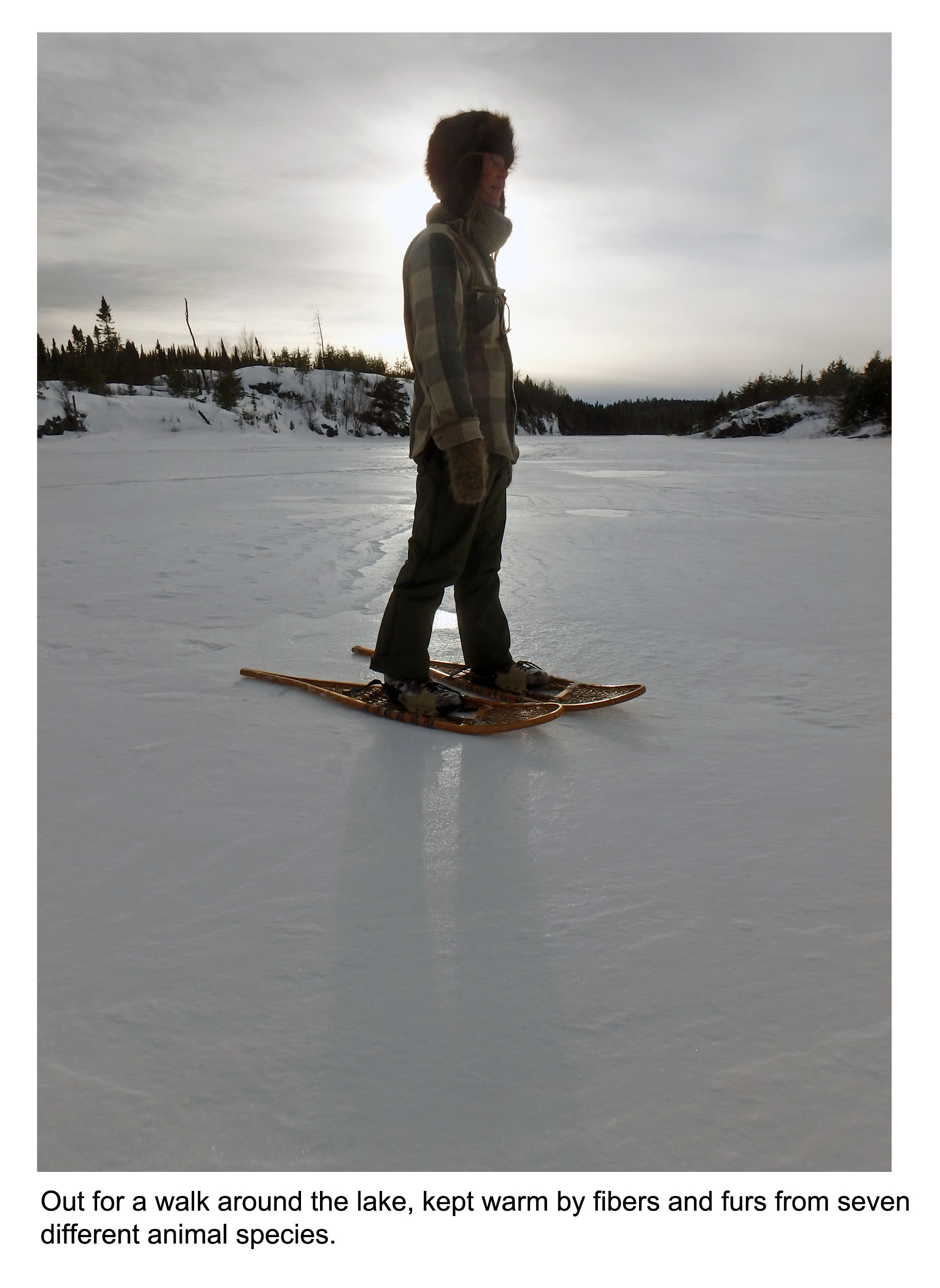 Our gear held up through snow, cold, high winds, and slush, and I already have a list going of all the other things that I want to make before the next winter camping trip. Experiences such as this, which get me out of the studio, do so much to keep me going both physically and emotionally. They solidify my faith in this handmade lifestyle that I have chosen to pursue and serve as inspiration for carving on my next bowl or broom handle. I've already started a few projects that were inspired by conversations, sights or feelings experienced during this quiet winter journey into the Boundary Waters, and perhaps I'll write about them in a future post.


In the meanwhile, feel free to stay updated on some of my recent projects and travels by following me
on Instagram @marybethgarmoe.