Leather Tool Tote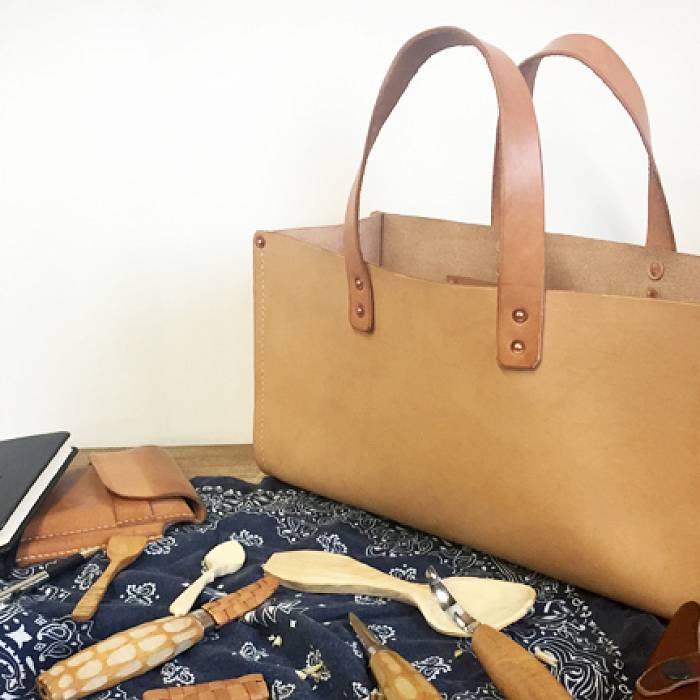 Course Overview
Tote your tools in style in a sturdy, hand-sewn leather tool tote. This open-top hold-all is perfect for anything from carving tools to knitting supplies. In this course, students will learn foundational skills that can be applied to future projects. We will use the traditional two-needle saddle stitch and hand tools to make a beautiful case that will last for years. This is a relaxing, machine-free way to construct objects of great beauty and integrity. Natural vegetable-tanned leather starts out a soft buff color, but will darken to rich toffee hue as it lives with you. No prior sewing experience is necessary, but this class will require good hand dexterity. Bring your reading glasses if you need them! If time allows, other small items can be made for an additional material fee.
Dates
Wed, Nov 20th, 2019 – Thu, Nov 21st, 2019
Course Details
Skill Levels:
Beginner to Advanced
Intergenerational age:
N/A
Tuition:
$295.00
Materials fee: $125.00
Required
You will need the following tools for this class:
All required tools/materials are provided by your instructor and North House and will be available once the course begins.
Optional Tools
Feel free to bring your favorite tools and whatever materials you might feel appropriate for this course.
More Information
Once registered, students will receive a confirmation email with further class information. Please call us if you haven't received it within 24 hours.
Leather Tool Tote - 11/20/2019