Silversmithing: The Jeweler's Palette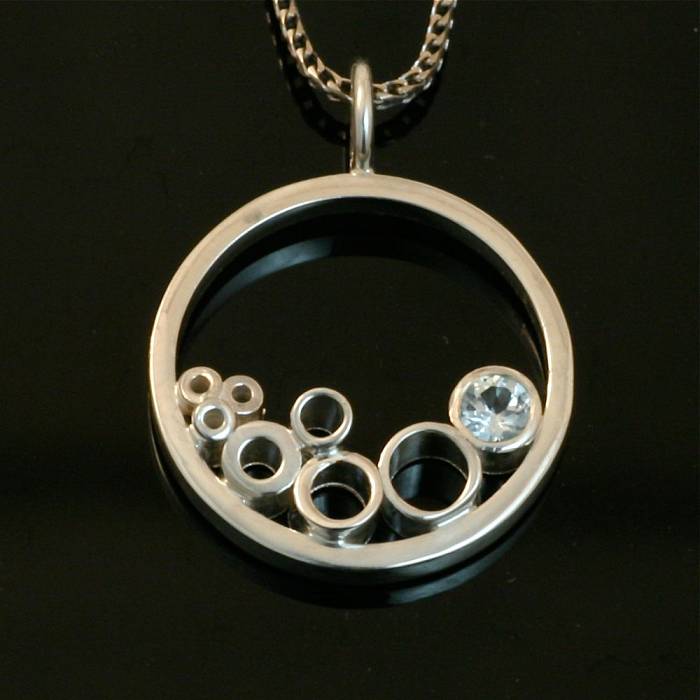 Course Overview
Shiny objects catch your eye? In this class you will learn the basic foundations of silversmithing. Bring your creativity and an aptitude to try new things. We will cover soldering, fabricating, and hand forming metal into a pendant with a gemstone. This class offers students an opportunity to learn all the techniques that will help them make other projects including rings, necklaces, earrings, or simple metal objects. This is a wonderful opportunity to learn the basics or grow as a fledgling jeweler. All the tools will be provided to create your masterpiece. Sterling silver will be available for purchase at the time of the class (see materials fee). The materials fees will be collected by the instructor at the conclusion of class.
Dates
Wed, Sep 11th, 2019 – Thu, Sep 12th, 2019
Course Details
Skill Levels:
Beginner to Advanced
Intergenerational age:
N/A
Additional materials fee paid to instructor when class starts:
Varies ($65 and up)
Required
You will need the following tools for this class:
All required tools/materials are provided by your instructor and North House and will be available once the course begins.
Optional Tools
Feel free to bring your favorite tools and whatever materials you might feel appropriate for this course. Please bring your design ideas, stones, beads or other objects you would like to include in your work. Also, any jeweler's tools or glasses can be helpful.
More Information
Once registered, students will receive a confirmation email with further class information. Please call us if you haven't received it within 24 hours.
Silversmithing: The Jeweler's Palette - 9/11/2019